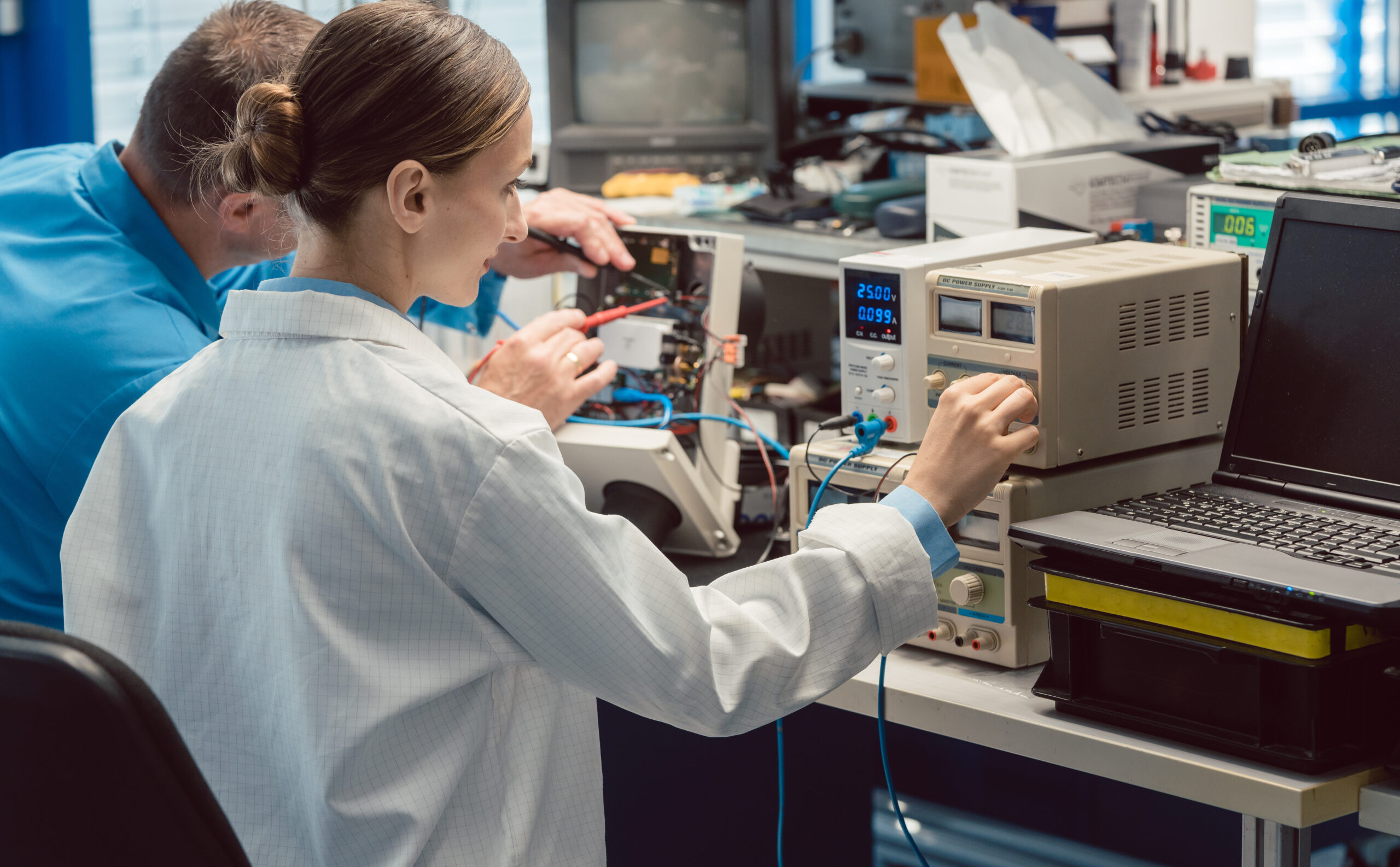 Electrical Safety and EMC
With more than 25 years of experience, our laboratory dedicated to safety testing and electromagnetic compatibility is specialised in the qualification of electrical products.
Our technicians come from the best industries (aeronautics, nuclear, automotive, etc.) and benefit from a 600 m2 laboratory and 600 measuring devices to test your products.
They conduct the regulatory tests on your behalf.
THE BENEFITS OF AET FRANCE, A BUREAU VERITAS COMPANY
AET France, a Bureau Veritas company, guides you through the regulatory requirements and associated means.
We design and manufacture, if necessary, standardised measuring instruments (calibre, black corners, etc.)
We guide you throughout the design and development process.
Our laboratory is recognised by the CB scheme (international certification) as a Certification Body Testing Laboratory.
SUPPORT FOR COMPLIANCE WITH PRODUCTS
Electrical safety & EMC tests on all types of consumer and professional electrical products
Analysis of standardised pre-qualification prior to product launch to eliminate non-compliant items
Comparative analysis of compliance solutions through competitor analyses
Assessment of level of danger, regulatory non-conformities, support for compliance, risk and occurrence analysis in the consumer context.
Support for LVD/EMC compliance.
MARKET CONTROL
Control and supervision of manufacturing or markets (collecting samples, complete or partial tests) for the certification of the standardised control over time (LVD requirement).
EN & IEC CERTIFICATION
Tests according to international (IEC), European (EN) or US (UL).
SPECIALIST ASSESSMENTS AND RISK ANALYSIS
Support for decision-making in the markets (service analysis, RAPEX, product recall, etc.).